About Us
Founded in the year of 2009, Beyond Biopharma Co., Ltd. is an ISO 9001 Verified and US FDA Registered manufacturer of collagen bulk powder and gelatin series products located in China. Our production facility covers an area of totally 9000 square meters and is equipped with 4 dedicated advanced automatic production lines. Our HACCP workshop covered an area of around 5500㎡ and our GMP workshop covers an area of around 2000 ㎡. Our production facility is designed with annual production capacity of 3000MT Collagen bulk Powder and 5000MT Gelatin series Products. We have exported our collagen bulk powder and Gelatin to around 50 Countries all around the world.
We produce and supply Collagen bulk powder & Gelatin which are widely used in Foods, Beverage, Nutritional Supplements and Pharma Industries.
Our main collagen products are Hydrolyzed Fish Collagen Peptide, Fish Collagen Tripeptide, Hydrolyzed Bovine Collagen Peptide, Hydrolyzed chicken collagen type ii, and Undenatured type ii chicken collagen. We also produce Gelatin series products for Food and Pharma Industries. We provide customized solutions of both Collagen and gelatin products for our customers.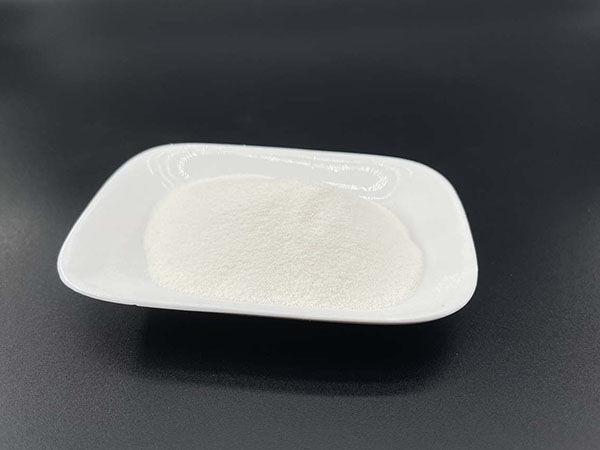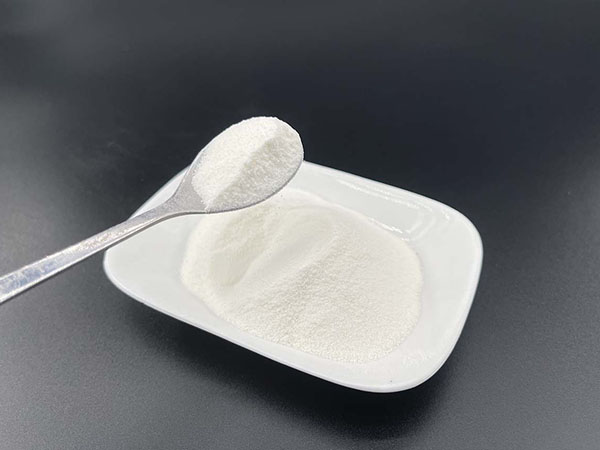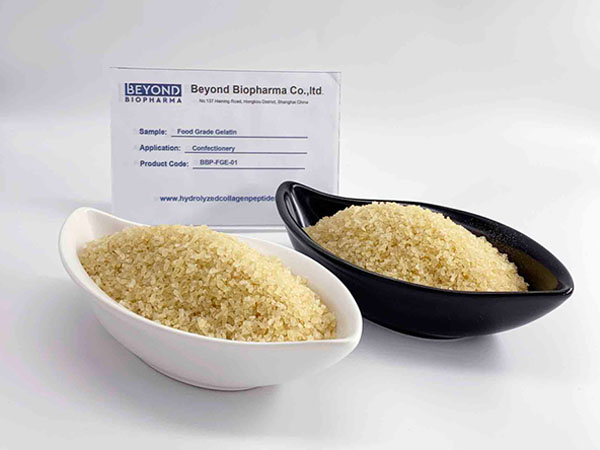 1. Over Ten Years' experience in Collagen and Gelatin industries
Beyond Biopharma is an experienced manufacturer of Collagen Bulk Powder and Gelatin which provides solution for foods, beverages, nutritional supplements and pharma applications.
We have well designed workshop and Well-established Quality Management system. Our production facility is ISO9001 Verified and US FDA Registered. We provide solution for almost all applications of collagen and gelatin.
2. Advanced Production Lines
We have 4 dedicated production lines covering an area of around 7500㎡.
Our hydrolyzed collagen powder is produced by well-designed manufacturing process with high technology so as to control the critical specifications of collagen powder such as the color of powder, the odor, particle size, bulk density, the solubility and the color of solution.
3. Premium Quality of Products
Our hydrolyzed collagen powder is odorless fine powder with good looking white color. It is able to dissolve into water quickly by itself due to its appropriate bulk density and low molecular weight. The color of collagen solution after complete dissolving into water is clear and transparent. Our hydrolyzed collagen powder is suitable to be applied into different products such as Solid Drinks Powder, Beverages, Energy bars, Skin Beauty products, and Nutritional supplements for joint health purposes.
4. Customized Solution for our customers
In order to fully meet the needs of our customers, we are also able to produce the customized specification of collagen for our customers. For example, some customers want collagen granular for quicker solubility purposes and some customers want even lower molecular weight for quick absorption purpose by human body, we Beyond Biopharma provides tailored solution for their needs.
Advanced Laboratory Testing
We have established an advanced QC laboratory to test both raw materials and finished products. Our laboratory is equipped with HPLC, UV Spectrophotometer, Atomic Absorption Spectroscopy, Gas chromatography and Microbiological Testing Laboratory.
We are able to conduct all the testing items required for our products release and all batches of products are tested before they are released.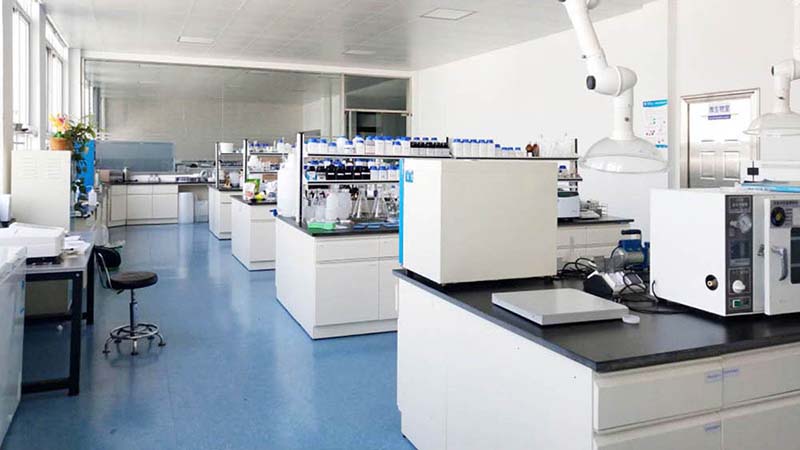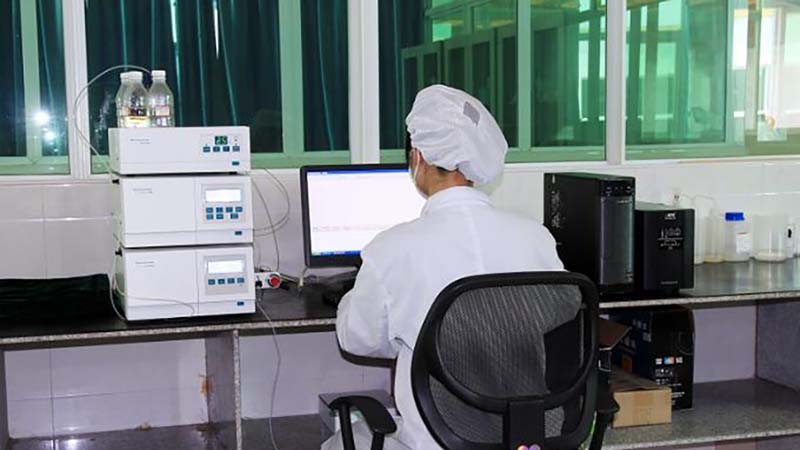 Quality Management System of Beyond Biopharma
Quality is the priority of Beyond Biopharma. We had established the quality management system of our company according to ISO and HACCP standards. The quality management system of our company had passed ISO9001 and HACCP standards. We have well educated and trained QC and QA staff in our quality management system to ensure that every quality control activity is traceable and controllable.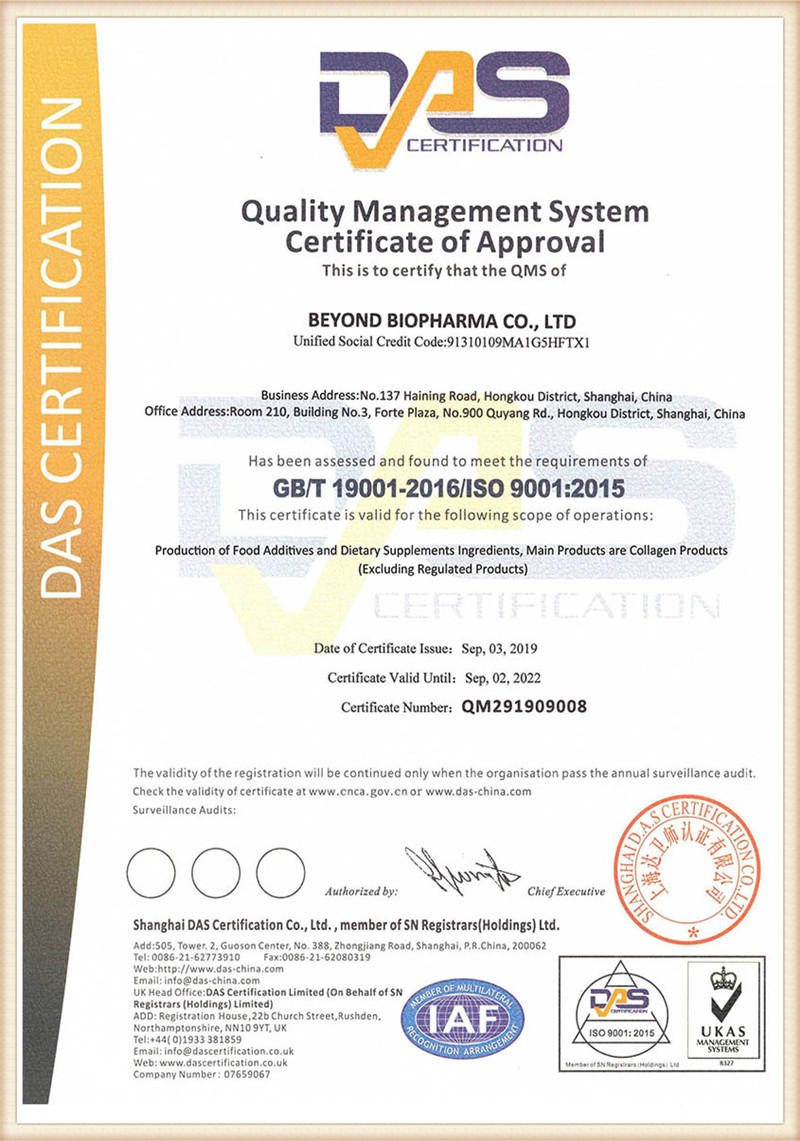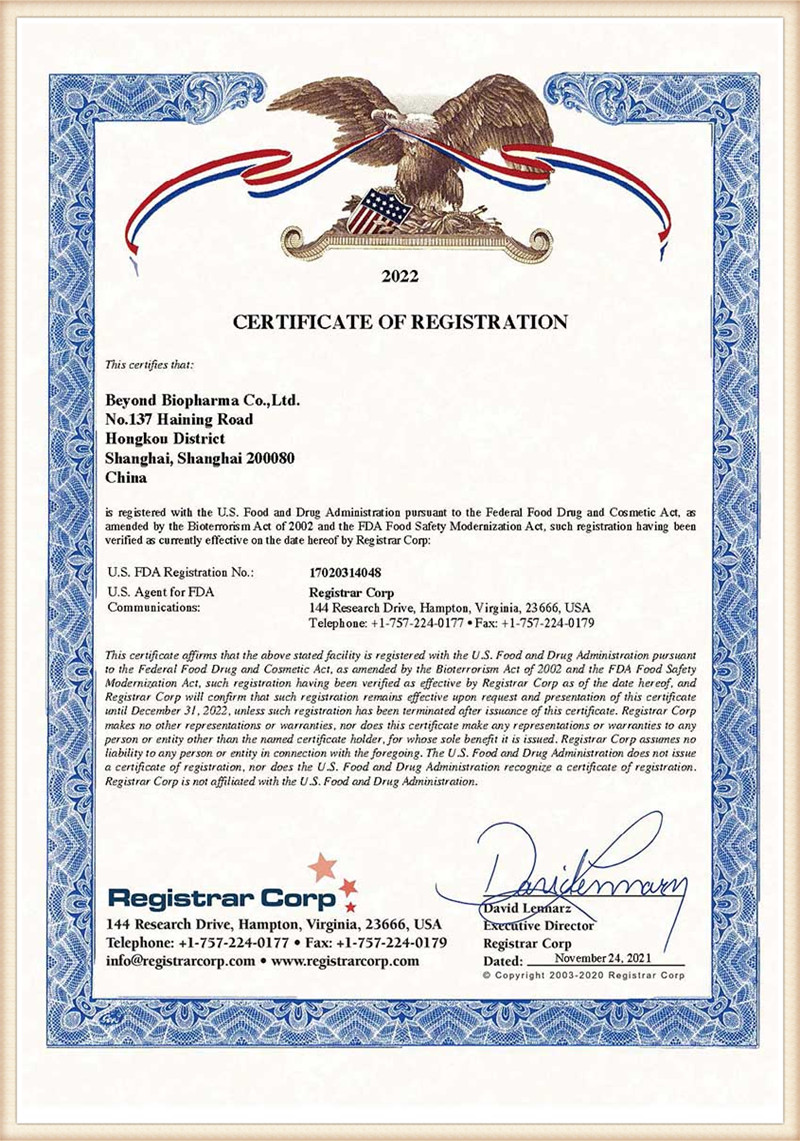 Our Customers: Made in China, Shipped Around the World
We have shipped our products to customers all over the world in more than 50 countries.